Fletcher Sibthorp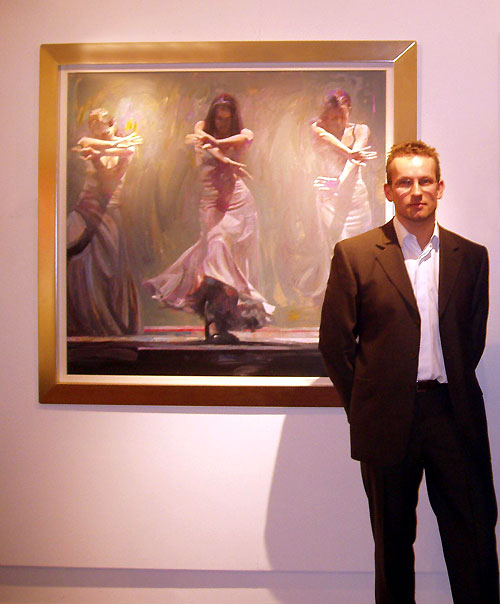 ---
Since graduating with an honours degree from Kingston University, Fletcher Sibthorp's career has flourished with commissions for major artworks from such prestigious companies as BP, British Airways, British Telecom, and Sony Records.

Fletcher's work has twice appeared on the cover of 'The Evening Standard' and the 'Royal Shakespeare Company' has commissioned Sibthorp on a number of occasions.

Sibthorp's work has adorned the pages of biographies for both Bertrand Russell and Virginia Woolf and has appeared on covers of numerous books and record albums.

Fletcher Sibthorp's work is greatly admired by many well qualified to judge and his record of successes is impressive. Fletcher has won six competitions including the Association of Illustrators' title on no less than 3 occasions and six separate Awards of Excellence.

Fletcher Sibthorp has held many one man shows in both Hong Kong and Japan where his work is greatly admired with prices of large oils fetching £10,000 and above.
Related Work