Nick Potter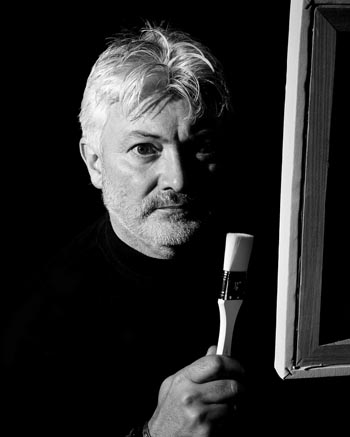 ---
NICK POTTER

Nick was born in Chesterfield, Derbyshire in 1959. Nick drew from a young age and although he gained an 'a' in a level art at school he was encouraged to go to university rather than art school in order to gain 'proper qualifications' so he went on to study archaeology at leicester university.
After university Nick decided to do a teacher training course and then worked at chesterfield as a teacher, however nick still longed to paint and felt frustrated in his work so he decided to take a leap of faith and set up his own studio in his house where he could paint. Nick and his partner set up a company called 'altered images' selling his paintings and cards. his work proved to be popular and he was given his first break when a gallery gave him a one man exhibition. the exhibition was a success and encouraged him to approach fine art publishers. since then his work has become very well known and he now sells his work through his agent and privately to galleries.

I am a professional artist living in Derbyshire.
I am a landscape/seascape painter and work in a variety of media. I also make handcrafted sculptures from driftwood and recycled materials.

I love wild landscapes. It is so easy to take the landscape for granted but open spaces are becoming more and more precious as man puts pressure on the earth's resources. I love all landscapes from the flatlands of Norfolk to the wild coasts of Cornwall, Pembrokeshire and Northumberland; but I particularly love wild mountain landscapes as found in Scotland and The Lake District. Each of the elements in my pictures is important to me.
Related Work