David Short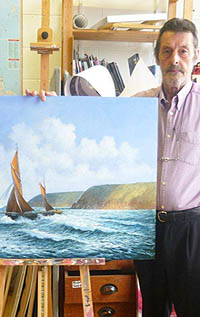 ---
David Short was born in 1940 in the city of Nottingham and from an early age was encouraged to pursue his interest in art.

After continuing this interest at school, he later attended the Nottingham School of Art, then painting as an amateur for several years, spending a great amount of time in Devon and Cornwall studying the sea and inshore boats.

In order to support this interest in painting he worked for several years as a market trader dealing in Nottingham lace.

His interest in art grew and he began to study the works of 19th century artists, such as Henry Redmore.

Since achievivg his ambition to become a full time artist, his paintings are now sought after dy discerning galleries throughout the country, and private collectors world wide.
Related Work