Neil Carroll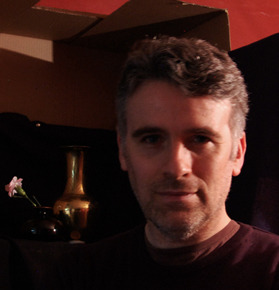 ---
Neil is a self-taught artist from London. His wish to become an artist was always blocked by real life commitments but the desire never left him. With the required time now available Neil is pursuing this ambition, painting in oils since 2011.

Initially planning to be an aviation artist he discovered his true place was traditional art and subjects. Most of his paintings to date have been still life but he is also going to be exploring landscapes.

Neil is influenced by past artists such as Pissarro, Rembrandt, Chardin, Turner, Sargent, Seago and Hilder.

With work already in private collections in Europe, North America, Canada, Australia, New Zealand and South East Asia, we are predicting an exciting future for this up and coming artist.

"I don't try to paint what is in front of me, I try to paint something with atmosphere and interest based on the subject. I remove as much detail as possible and paint as broadly as my mood allows."
Related Work