Fran Hale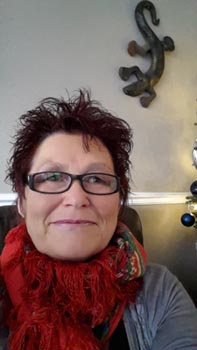 ---
A little bit about myself. Fran Hale

As a child, one of my first memories is being bundled into the sidecar of my Dads motorcycle with my younger brother. We were going on our annual summer holiday to the seaside. My Mum and Dad would save all year for this two week trip. I can still vividly remember the sights, sounds and smells of this magical place. This love of everything coastal has stayed with all my life.
I have for the past ten years or so been concentrating on being a portrait and fine art photographer. Part of this was because I had always wanted to paint and draw but had never been able to. Photography filled this gap.
I started to 'HAVE A GO' Christmas 2012 and it has developed from there. I have always enjoyed the crazy side of art. I did a few paintings but they were not quite what I was after and then in June 2013 I brought some acrylic inks. That was it, I was away. The ideas come tumbling out and I can barely keep up.
It's now 2016 and I have been having such fun creating new ideas and collection. My Art work is exhibited in Galleries all-around Britain and I have been published.
I have retired and now paint full time. Lucky me !

I hope you enjoy looking at them as much as I enjoy painting them.
Related Work