Fernando Goyan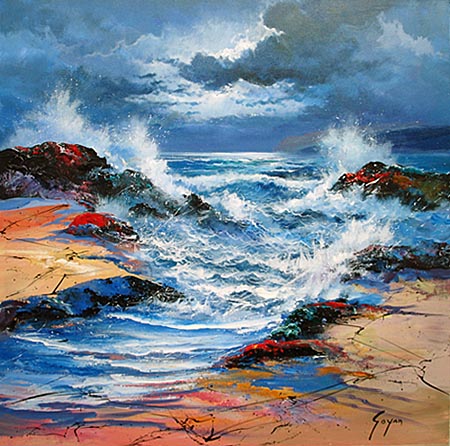 ---
FERNANDO GOYAN


Born in Manises (Valencia) in 1959.
Goyan is a Self-taught painter. From the very beginning he felt the need of painting and he has started this passion at the early age of 14 years old.
He has focused on themes such landscape, especially seascapes due it is where he finds and endless source of inspiration.
During his long career as a creative painter he has developed a specific style, with his peacefully seascapes well-known by his followers. His seascapes art works carries you to familiar local scenes all over the world.
Great experts in the art world believe that Goyan paintings reflect high sentimentality, a huge imagination and a wide landscape vision.
You can find his work well spread among private collections in national and international exhibitions.
Related Work