Luis SanJuan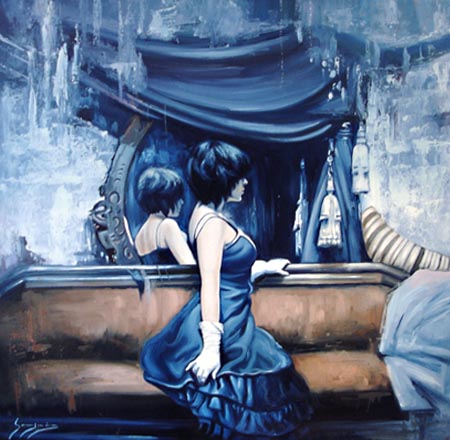 ---
Luis Sanjuan Born: 1961 in Alicante Spain.
In 1966 he moved to Naples, Italy, and it was there that he was truly fascinated with oil paintings, so he decided to dedicate his time to painting on a professional basis.
He visited several artists from whom he was taught various techniques.
Luis began painting different subjects, Mediterranean landscapes and seascapes, and also human form.
At 25 years of age Luis returned to Alicante.
Luis captures on his canvases a range of palid tones and light, the colours are perfectly combined, limpid strokes with exquisite nuances and a balanced, serene and deep composition.
Luis SanJuan works are widely held in many national and international galleries and private collections.
Luis still resides and paints in Spain.
Related Work