Fernando Aracil Pons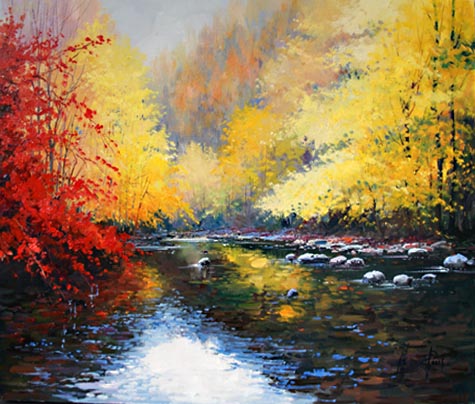 ---
Fernando Aracil Pons, Known in the art world as Mora Pons was born in 1950 in Alcoy, Spain.
Studied at the Fine Art and Superior School of SanCArlos in Valencia learning the old techniques of the Spanish masters of the golden age. When finishing his studies at San Carlos, he also received training at the private studios of well known Spanish painters such as Vincente Noya, Alex Alemany, and Juan Ferri.
Being in the presence of such talent, Mora was inspired to learn as much as possible in the five years he spent with them.
Fernando's works signed as Mora Pons, have been exhibited mainly in Spain, but also in Germany, United kingdom and United States. In recent years he has exhibited his paintings in galleries of Palm Beach such as Sher Gallery, Webber Gallery and Onesimo Fine Art.
Related Work