Tamsin Evans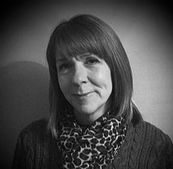 ---
Torquay born artist Tamsin Evans is entirely self taught. Her dynamic and elaborate process was developed through years of painting and airbrushing motorcycle tanks and fairings.

After countless commissions of portrait and motorbike art, always painting what other people had asked her to create, Tamsin had a thirst to branch out and experiment with her own ideas and combine high-colour abstract metal formations with the intricate beauty of nature"

Each of Tamsins ever-expanding portfolio of art-on-metal pieces are entirely unique. Working with both steel and aluminium panels through a process of etching, engraving and grinding, she creates multifaceted layers and textures which allow light and movement to change the way the work is viewed. The finished pieces are lacquered, which not only makes them incredibly durable, but also creates a lustre which makes the image come alive.

Tamsin's new series of hand embellished, signed limited edition prints have captured the essence of her metal work and translated it on to paper. The bold colours of nature have inspired her vivid colour pallet in this brilliant new collection.
Related Work