Wilfred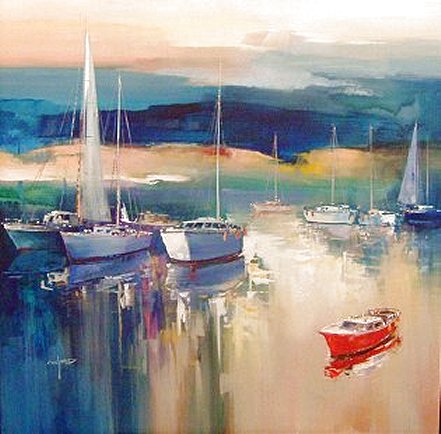 ---
Wilfred was born into an artistic family in 1954 and began to paint at the age of seven. Between 1972 and 1976 he attended the Shanghai Art School.
A year after leaving art school in 1977, Wilfred emigrated to Hawaii. It is there he was inspired to paint his modern abstract work.
Wilfred now divides his time between his homes in Europe and Hawaii, and has won several awards for his art.
Among his favourite subjects are:- Skylines, Yachts & Boats, Abstract and Floral.
Wilfred's paintings are in huge demand, a demand which cannot be satisfied. His enormous talent for blending colour and form is admired the world over.
Related Work