Victoria Stewart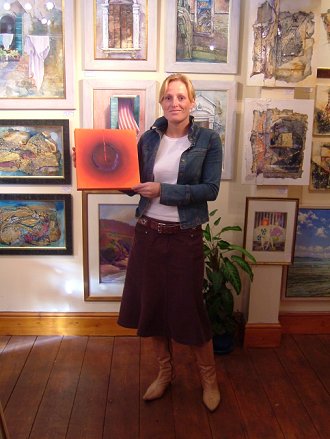 ---
Born in Dumfries, Scotland in 1976.
Victoria graduated with a Bsc Hon Degree in Fashion and Textile Design Management from the Scottish College of Galashiels, Scotland.
In 1999 Victoria moved to Birmingham to work as a fashion designer. She enjoyed regular travel, visiting suppliers and customers throughout UK, Italy, and USA, gathering inspiration from her varied surroundings.
Personal experiences and imagery collected from travelling are expressed in her work using intense acrylic colours with a monochromatic style, incorporating various focal point's within form's, pattern and texture.
Victoria designs and works largely with wide edge canvas, and accepts commissions to create pieces of any size and colour.
Related Work