Sarah Hood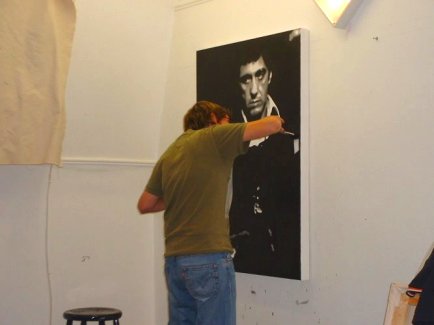 ---
Sarah Hood with a MA in Fine Art from Camberwell, developed her talent from early on.
She lives and works from her studio in Cheshire, as well as working from a studio in London.
Sarah is a full time artist and paints here in the UK and in the USA. Painting has always been her passion, as it is her method of portraying her feelings through colour and texture.
Most of her paintings are mainly of Icons of the past, which she terms as "Iconic Portraiture". Each painting is painted with heart and with such astounding use of shades and colours.
Related Work