Alex Jawdokimov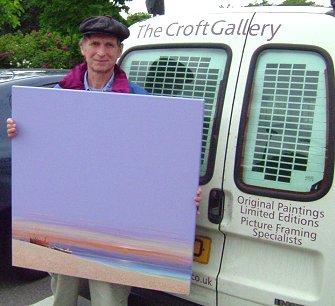 ---
Painter, actor and ex-cossack dancer, Alex was born in Smolensk, Russia in 1937. His disrupted and eventful childhood was spent in war-torn Europe.
Alex settled in England with his mother in Taunton Somerset, from where he moved to London and worked for various national and international magazines.
A chance meeting with Ken Russell, the film director, resulted in him playing the role of Yessenin in the TV film " Isadora Duncan".Since then he has acted many character roles in film and television, specialising in East European types.
Alex mostly paints in watercolour and acrylic on canvas, his art varies from traditional to contemporary.
His paintings have been shown in Sydney, San Francisco, Lausanne, and London, and are to be found in private collections through out the world.
Related Work