Phil Malpas Photographer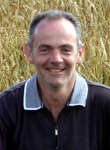 ---
Phil Malpas



"We often hear someone speak without listening to what is being said.

In the same way we can also be guilty of looking without really seeing.

If there is one thing that photography has taught me for which I will

always be grateful, it is the ability to really see the world around me."



Phil's abiding love for photographing the less populated parts of the

world and the wilder side of nature goes back to the mid-eighties

and his first visit to the English Lakes.



"I found the sheer majesty of the towering fells simply breathtaking"



Since that first visit Phil has returned every year and always finds

something new and inspiring.



"The fact is, that when I try to capture the beauty of the landscape,

it isn't the land itself that attracts me, but the light that illuminates

it. It is this never ending search for perfect light that fuels my obsession"



Always keen to share his love for the natural world and the passion

for studying, in minute detail, the play of light on the landscape,

Phil spent three years teaching colour photography in his home

town - Swindon.



"This was great fun and I learned an enormous amount – comparing

the way that others see their subject."



In the intervening years Phil has travelled widely throughout

Europe and the UK and recent visits to the USA have provided some

spectacular subject matter. Shot on a large format camera, meticulously

constructed and beautifully printed, his images have a clarity

and retention of detail so befitting the subjects' natural design

and architecture.



Phil's work has been exhibited nationally, including significant

exhibitions at Christies and The Mall Galleries in London. His work

has been recognised by a number of awards including "Best Landscape"

and "Print of the Year" at a recent event in Fueterventura.



Phil currently leads photographic workshops around the world for

Light and Land Photography.




Related Work