David James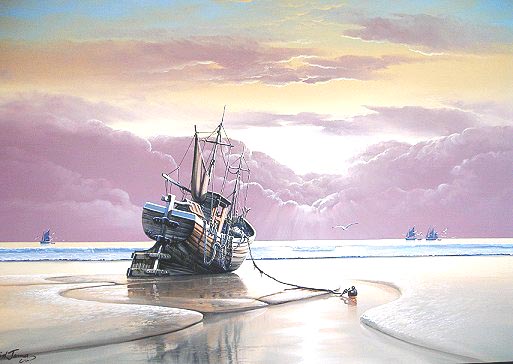 ---
David James Born London 1944.
Attended Hampton School, Ealing Art College and graduated from Twickenham Art College in 1966.
He has exhibited at THE ROYAL ACCADEMY and THE SALON DES ARTISTES in Paris.
His oil paintings on canvas have been described as having an inner light and depth that is rarely seen in contemporary work. He has always been greatly influenced by the Pre-Raphaelites and the impressionists, in particular Constable and Turner.
The changing effects of light on the landscape and sea have always been the main force behind his work, and together with meticulous attention to detail has ensured his continuing popularity.David has works in collections throughout the world.
Related Work