Adam Barsby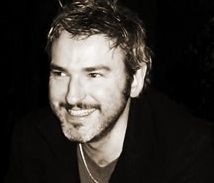 ---
Born in Leicester in 1969 Adam showed an early artistic talent which would lead him to graduate from Kent Institute of Art and Design in Maidstone with a first class honours degree.

Following his graduation in 1992 Adam worked on several freelance projects for Art Galleries and magazines whilst developing his distinctive style. In 1996 he decided to commit himself to painting on a full time basis.

His confindence was soon rewarded by invitations to exhibit at many prestigious galleries throughout the UK and the highly successful launch of his range of limited editions and original silkscreen prints.
Adams first major London Exhibition was held at Harrods Picture Gallery in June 1998. Enjoyed by a large number of specially invited guests, the show was a resounding success.

Despite his youth, Adams tremendous talent has already gained him the prestigious John Solomon Trophy for Best Selling Artist of 1998, Best Up And Coming Artist for 1999, and Best - Selling Artist 2000 bt the Fine Art Trade Guild. Demand for Adam''s original paintings continues to grow and his limited editions sell out on publication, but he is still seeking new outlets for his ideas. His latest venture is a series of sculptures based on some of the best - loved characters from his exisitng artwork, which will no doubt bring him yet more well deserved success.
Related Work