Mick Coleman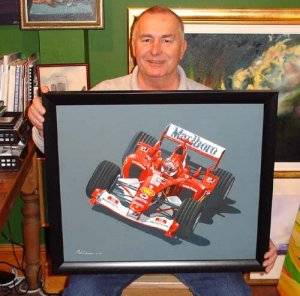 ---
"For as long as I can remember I have always loved to paint and draw".
At School the most enjoyable times where spent in the art class, eventually on leaving school I went on to study art at Bath Art School.
On Qualifying from Bath Art College, I apprenticed as a commercial artist and silkscreen printer.
no electronic technology existed then, most work was entirely produced by hand.
Much of the commercial art then would have been classed as "Fine Art" today.
I am now retired and spend my most valuable time, painting at my home studio, "just me, the radio, and a blank canvas, "BLISS".
Related Work